Engineering is a hot topic of discussion for skills development agencies and governmental organisations across the UK. Various pieces of research generally tell a story of an engineering jobs market with an abundance of opportunities. In order to compete on an international stage the UK requires a large amount of new engineers to gain the skills necessary to support the demand.
According to Engineering UK, 2014 saw a decline of over 12% in the number of young people taking the advanced level apprenticeship programmes in engineering based subjects. Furthermore the research has highlighted the need for a doubling of the amount of engineering graduates and a significant increase in the number of qualified Physics and Technology teachers to inspire a new generation of engineers. The problems with the aging engineering workforce magnify the issue further as the UK is potentially sitting on a retirement time bomb if all engineers choose to retire at similar times.
Mechanical Engineering Job Role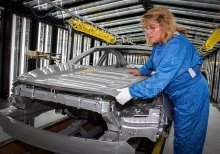 Mechanical Engineers are involved from start to finish in the production of a vast range of mechanical components. Mechanical Engineers produce the concept of the initial idea, design the mechanical product, select materials, create prototypes, find or make tools for production, test and produce. Mechanical Engineers are involved in a wide variety of sectors which typically include automotive, aerospace, energy and other production & manufacture.
Engineering Qualifications and Training
Much of the current engineering workforce in the UK could be described as time served, having developed their skills on the job rather than in college or university. However, today there are many training opportunities for young people and older career changers alike.
For school leavers there are a variety of apprenticeship programmes available in engineering related subjects. Through this route candidates may be able to access an Advanced Engineering Apprenticeship which could lead to further study in the form of a degree.
Alternatively students may wish to take the university route, undertaking a technology or engineering focussed undergraduate degree programme with an opportunity to further study through a Master's in Engineering. In order to become chartered, engineers are required to have at least 4 years of vocational training with an accredited employer and an Institution of Mechanical Engineers accredited degree which should be at MEng level.
See also: